Johns Creek
Single Family Residence in St Augustine & more...
1 Property Found. Page 1 of 1.
$515,000 - 4 Beds, 3 Baths, 2,396 Sf
MLS® # 1208815
Johns Creek is a beautifully-planned community of just under 600 homes in northwest St. Johns County. Johns Creek is only about 15 miles away from the Atlantic Ocean and midway between the historic town of St. Augustine County, Florida. This tight-knit community features regular get together like Food Truck Fridays, Senior Coffee, and Moms' Club!
You'll love the 350-acres featuring conservation areas and 9, count them, 9 lakes! The amenity centers (yes, there are 2 of them!) include indoor and outdoor recreational buildings. You'll also love the pools, playgrounds, tennis and basketball courts!
Where is Johns Creek?
Directions to Johns Creek:
Coming from the west, take 95S to County Road 210 and travel west to St. Johns Parkway.
Coming from the east, take San Jose Blvd south to County Road 210 and travel east to St. Johns Parkway.
From the north, take new 9B and exit St. Johns Parkway.
From the south, use 95 N to exit County Road 210 and travel west to St. Johns Parkway.
Johns Creek is conveniently located in Jacksonville between 295 and A1A on Hodges Blvd. Located moments from the St. Johns town center, University of North Florida, and the beach (not to mention tons of shopping centers and restaurants), Johns Creek offers something nearby for just about everyone!
What makes Johns Creek so Special?
A true community, you'll love the number of groups you can join in Johns Creek! A monthly book club and a weekly Bible Study class are wonderful opportunities for those who prefer a less active group. But if you want to move, you'll love the Yoga Group, High-Fitness, and/or Running Clubs! Moms will really appreciate a Moms' Club where they can socialize with other moms while their kids make new friends!
Movie nights in Johns Creek are family-friendly and often coincide with Food Truck Fridays. The kids can watch a movie while the grown-ups enjoy dinner and conversation! And athletic clubs abound in Johns Creek with soccer and flag-football clubs available to kids ages 5 to teen. And don't forget the awesome Musical Melodies class for younger kids.
With two amenity centers, you can rent out a large space or a small outdoor space for your parties and get-togethers! The multi-purpose spaces are perfect for parties and meetings.
How about education in Johns Creek?
One of the best parts about Johns Creek is the schools available to residents! St. Johns County is known for its A-rated schools from pre-school to high school. In fact, many argue you won't find better public schools in Florida!
Johns Creek children can have the pleasure of attending Timberline Creek an Cunningham Creek Elementary School.
Switzerland Pointe Middle School is open for the older kids residing in Johns Creek!
Students in 9th through 12th grade can attend Bartram Trail High School.
Things to do in and Near Johns Creek
The most exciting news near Johns Creek is the development of a brand new town center called Durbin Park in St. Johns. With Phase 1 of 3 under construction, Durbin Park at St. Johns will soon offer a brand new Walmart, Home Depot, Gate, Petco, Chase bank, and many of your favorite casual restaurants like Firehouse Subs, Tropical Smoothie Café, Your Pie Pizza, and Kazu Sushi. Surrounded by preserves and peppered with lakes (including one for fishing and boat sales), Durbin Park in St. Johns will have walking trails and entertainment, too! Nearly 20 upscale businesses will round out Phase 2, which will potentially include Jacksonville's first Bass Pro Shops; and you'll be a quick drive away from everything!
Currently, your grocery stores and tons of local eats are all right there near Johns Creek. The Johns Creek Center, about one mile from Johns Creek, include grocery stores, banks gas stations, restaurants, and hotels. You'll also find plenty of shopping and restaurants right there on County Road 210 just outside the gates of Johns Creek. You're just a quick 20-minute drive from the St. Johns Town Center and all the shopping you could possibly wish for. If you're a golfer, you'll love the variety of golf courses within 10 miles of your front door – St. Johns Golf and Country Club, Palm Valley Golf Club, and the well-known TPC Sawgrass! And you boaters out there will love the nearby water access!
Johns Creek Home Styles and Floor Plans
Johns Creek homes were built between the years of 2004 and 2015! The homes range from 1400 square feet to 4600 square feet.
Johns Creek provides more affordable homes starting in the $200s.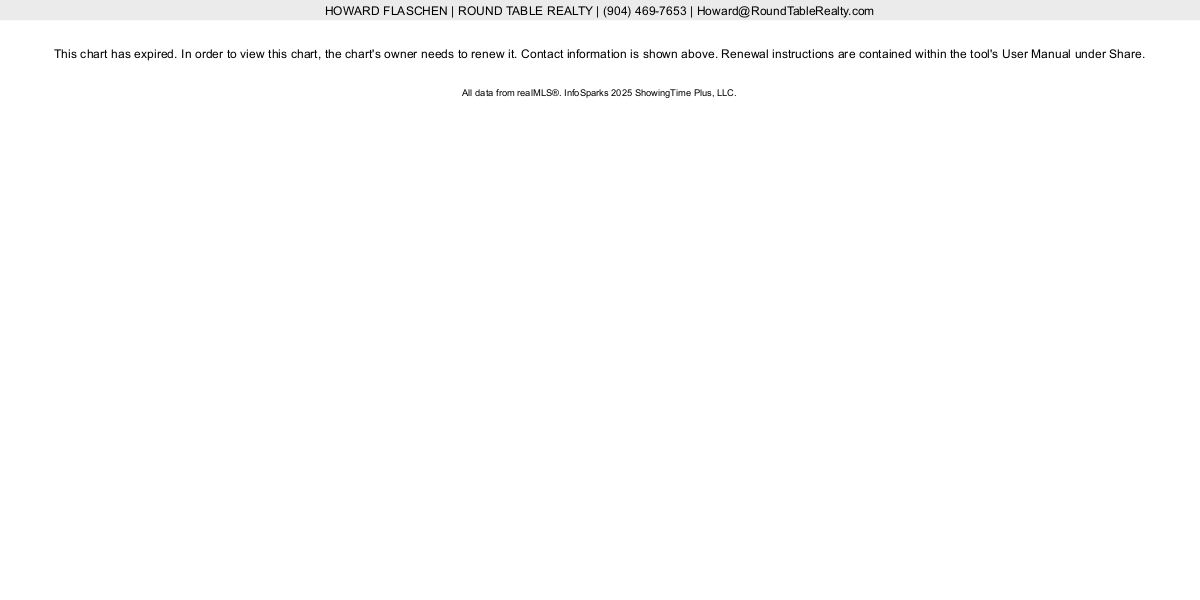 ©2023 Northeast Florida Multiple Listing Service, Inc. All rights reserved.
Listing information last updated on March 20th, 2023 at 12:02pm EDT.