About Rivertown
Rivertown is one of St. Johns Newest Community taking advantage of it's incredible location near the St. Johns River. lots of options and terrific amenities.
Rivertown
3 Properties Found. Page 1 of 1.
$649,000 - 3 Beds, 3 Baths, 2,664 Sf
MLS® # 1165901
$530,000 - 3 Beds, 3 Baths, 2,062 Sf
MLS® # 1162660
$499,900 - 3 Beds, 2 Baths, 1,642 Sf
MLS® # 1165867
RiverTown is the only master-planned community in St. Johns Florida located along the St. Johns River! Known for its "Fresh Water Living," RiverTown began as a small, dreamy piece of land and has grown to a mile of riverfront property with access to the St. Johns River via kayak launches and scenic water overlooks. Mattamy Homes, homebuilder and developer for RiverTown, is serious about amenities! The RiverClub is now open and available to all RiverTown residents and it includes a pool, a playground, a new additional kayak launch, an amphitheater, new river boardwalk, and 5,100-square-foot of clubhouse space. Add this to the tennis courts, fitness center, and corkscrew slide in the junior Olympic lap pool! RiverTown's amenities are truly top notch.

Where is RiverTown?
RiverTown is the only master-planned community in St. Johns County located directly adjacent to the St. Johns River. Minutes away from SR-13 and County Road 210,
your access to most main highways is convenient. Drive 30 minutes east to get to the beach and beautiful Mickler's Landing for some sunbathing, or drive 30 minutes north to visit the hustle and bustle of Jacksonville. A comfortable oasis, RiverTown promises easy access to the places you most want to go! Coming from the south, I-95 N toward Jacksonville and take exit 318 for FL-16 (toward St. Augustine/Green Cove Springs). Turn left of FL-16, which turns into Longleaf Pine Pkwy, and turn left onto Orange Avenue. Coming from the north, I-95 S toward St. Augustine and take exit 329 for County Road 210 ) toward Ponte Vedra Beach/Green Cove Springs). Turn right onto County Rd 210, which turns into Greenbrier Road, and turn left onto Longleaf Pine Pkway. Turn right onto Orange Avenue. The latest road improvement linking State Road 9B to the major highways is cutting< residents' travel times down more and more. As people discover the beauty of St. Johns and the serenity of RiverTown, the infrastructure of the surrounded city is keeping up!

What makes RiverTown so Special?
Of course, being a master-planned community with direct access to the St. Johns River makes RiverTown pretty special. The blissful scenes surrounding these residents are what they came for, but they find more and more reasons to stay every day! RiverTown's on-site café offers dazzling plates the whole family will love, with scenic views to match. This inside and out eatery offers residents breakfast, lunch, and dinner; an easy way to feed family and friends right there in your own neighborhood.
When you're finished eating, head over to the RiverTown amphitheater! This outdoor concert area offers the sounds of local bands if you're in the mood for some entertainment. A beautiful background courtesy of the sparkling St. Johns River and oak trees make this an unmatched view while you're taking in some awesome tunes! Pet lovers of RiverTown absolutely love the community dog park, and families are happy to visit the RiverTown park and playground. The lap pool and the resort-style pool offer something for everyone, and the giant corkscrew slide gives RiverTown's adventurous residents a run for their money! The state of the art fitness center is also open for residents who want more than just a casual walk along the RiverTown boardwalk.

One of the most unique features of RiverTown is golf-cart-approved paths, otherwise known as LSV paths (low-speed vehicle paths). This eco-friendly alternative is available to any resident of RiverTown! The pathways connect all the RiverTown neighborhoods and LSVs are even legal on the streets within RiverTown! When you're ready to leave the neighborhood, these paths also connect up with all the amenities in RiverTown.

Of course, you can always take your bike through any of RiverTowns pathways and sidewalks to get to your next destination, and with all the beauty nestled around the St. Johns River, who would want to leave the neighborhood? But at the end of the day, you might just want to enjoy one of the walking paths along the St. Johns River that connects each of the communities within RiverTown. The RiverTown boardwalk is like none other! Meander over to the outdoor fire pit with friends and enjoy a live sunset with a few beverages for the perfect ending to a perfect day.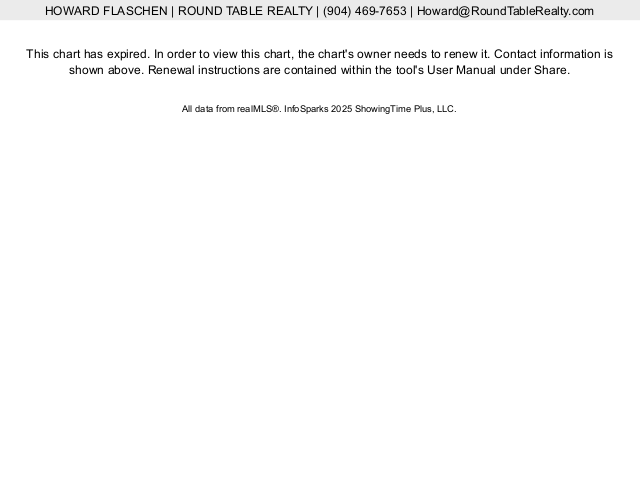 Coming soon is the opportunity to day-dock your motorized or non-motorized watercraft. So if you live in RiverTown, friends and family will soon be able to pick you up at the docks from a boat for a day on the water! How about education in RiverTown? RiverTown has access to multiple A+ rated schools. Zoned for both St. Johns County and Duval County schools, RiverTown families have some options depending upon where in RiverTown they've chosen to live. St. Johns County is one of the fastest growing school districts in the state of Florida thanks to its incredible teachers and administrative officials. Working tirelessly to meet the needs of a growing community, you'll absolutely love what St. Johns schools have to offer your family.

High schools:
Creekside High School (4.22 miles from RiverTown)
Bartram Trail High School (1.1 miles from RiverTown)
Middle Schools:
Switzerland Point Middle School (1.49 miles from RiverTown)
Fruit Cove Middle School (4.86 miles from RiverTown)
Elementary Schools:
Julington Creek Elementary School (4.43 miles from RiverTown)
Cunningham Creek Elementary School (1.76 miles from RiverTown)
Hickory Creek Elementary School (1.43 miles from RiverTown)
Timberlin Creek Elementary School (3.73 miles from RiverTown)
Things to do in and Near RiverTown

The most exciting news near RiverTown is the development of a brand new town center called Durbin Park in St. Johns. With Phase 1 of 3 under construction, Durbin Park at St. Johns will soon offer a brand new Walmart, Home Depot, Gate, Petco, Chase bank, and many of your favorite casual restaurants Firehouse Subs, Tropical Smoothie Café, Your Pie Pizza, and Kazu Sushi. Surrounded by preserves and peppered with lakes (including one for fishing and boat sales), Durbin Park in St. Johns will have walking trails and entertainment, too! Nearly 20 upscale businesses will round out Phase 2, which will potentially include Jacksonville's first Bass Pro Shops; and you'll be a quick 5-minute drive away from everything! Currently, your grocery stores and tons of local eats are all right there within minutes RiverTown. Restaurants and retail are also within minutes of your front door, from the casual to the upscale! Entertainment for the younger members of your family (if the amenities within RiverTown itself aren't enough one day!), check out any of the nearby public parks – Alpine Groves, Aberdeen, and Veteran's Memorial parks offer something for just about everyone! Paved trails, picnic areas, baseball and soccer fields, batting cages, playgrounds, skate parks, and more! If you're a golfer, you'll love the gorgeous 2 golf courses – St. Johns Golf and Country and Cimarrone! (And don't forget you're not far from the well-known TPC Sawgrass!)

RiverTown is just minutes from Bartram Oaks Walk, a great location for shopping
and eating. You can make it to the St. Johns Towncenter from RiverTown in about a 30-minute drive, which is chock full of stores, restaurants, and entertainment! Drive due east for 30 minutes and you'll find the Guana Preserve along the intercostal and ocean, Mickler's Landing for hiking near the ocean, and plenty of public beaches near Ponte Vedra! RiverTown Home Styles and Floor Plans RiverTown boasts a wide range of home styles and floor plans. No matter your taste, or your budget, you can find a home to suit your needs!
With 4,000 acres and 4,500 homes, get ready to find your dream house! Single-family homes in RiverTown range from 1,700 square feet to 3,500 square feet. With anywhere from 2-6 bedrooms, you can grow into a larger home or retire to a smaller one. Modern, open floor plans offer 2-4.5 bathrooms, and you won't find riverfront property in any other master-planned community in St. Johns County! Porches and wrap-around lanais on many of the homes give a relaxing feeling to residents, and with so many home situated on lakes or the St. Johns River itself, the serenity is unmatched!

Nearly 10 individual communities offer something for everyone! Some of Florida's finest master homebuilders have created homes to suit growing families, individuals, and retirees. There's truly a home for everyone in RiverTown. Homes start from the mid $200ks and go over to $1,000,000. And don't forget that RiverTown's newest homes can be built directly on the St. Johns River!

A complete list of the RiverTown neighborhoods, home styles and prices, check out:
https://mattamyhomes.com/jacksonville/communities/stjohns-rivertown.aspx
©2022 Northeast Florida Multiple Listing Service, Inc. All rights reserved.
Listing information last updated on May 16th, 2022 at 1:08am EDT.